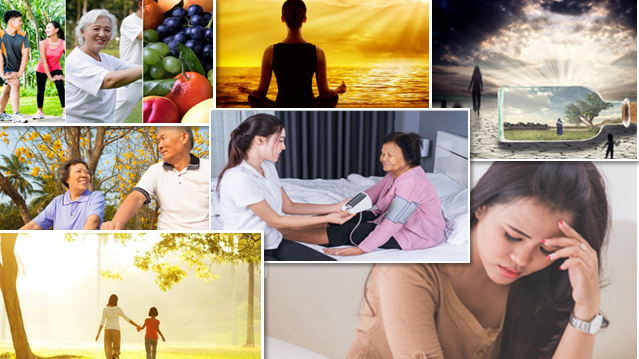 AWE Full Suite Programme
AWE Full Suite Programme Fee: S$250.30 including GST
About This Programme
Living a long good life is a common wish for many. While the life expectancy in Singapore has risen over the years, it is the quality of life at old age that matters most. Successful ageing is multi-dimensional, encompassing the avoidance of disease and disability, the maintenance of high physical and cognitive function, and sustained engagement in social and productive activities.
The Age Well Everyday (AWE) e-learning programme aims to raise the awareness and positively influence health behaviour of individuals and communities, particularly in the areas of dementia and depression prevention. It is suitable for individuals who wants to age well successfully and volunteers of the AWE programme to acquire knowledge and skills, at their own pace and time. It comprises 6 modules on lifestyle management, dementia, depression, stroke and caregiving, 2 live sessions on Mindful Awareness Practice and a webinar session with qualified healthcare professionals. Volunteers who have completed this programme can sign up for an additional Teaching and Facilitation module to be certified as an AWE volunteer instructor.
Course Access Period
Please note that this is an online self-paced asynchronous programme where learners will be granted two months of access from the enrolment date. Do also note that the course tile may take up to 48 hours to show up on your dashboard after purchase, and your access will start after it has been made accessible.
Purchase this program