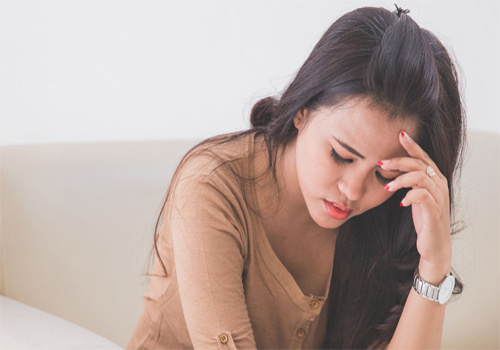 Depression
Learn about depression, its preventive measures and how to care for people with depression.
About this course
This module on Depression provides a deeper understanding into Depression as a mental health condition. It provides learners with the knowledge to identify signs and symptoms of Depression. Risk factors and possible causes of Depression are also discussed in this course to help learners identify risks associated with Depression so that these risks can be managed to prevent Depression. Management and treatment of Depression are also covered in this course.
Participants who have completed the graded quizzes and obtained a passing score of 50% will be eligible for Certificate of Participation. The download link to the Certificate will be available under the Progress Tab in the course site.
Course Access Period
Please note that this is an online self-paced asynchronous course where learners will be granted two months of access from the enrolment date. Do also note that the course tile may take up to 48 hours to show up on your dashboard after purchase, and your access will start after it has been made accessible.
What you will learn
On completion of this course, you will be able to:
Explain what depression is and identify its signs and symptoms
Explain possible causes and risk factors of depression and how to prevent depression
Describe the management and treatment of Depression
Course Staff
Prof Kua Ee Heok
Tan Geok Yin Professor in Psychiatry and Neuroscience
Senior Consultant Psychiatrist

Biography


Professor Kua Ee Heok is a Senior Consultant Psychiatrist at the National University Hospital and Tan Geok Yin Professor of Psychiatry and Neuroscience at National University of Singapore (NUS). He was trained as a doctor at the University of Malaya in Kuala Lumpur and received his training in Psychiatry at Oxford University and Geriatric Psychiatry at Harvard University. His research interests are ageing, depression, and psychotherapy.

In addition ... he has written 270 research papers on subjects ranging from ageing to addiction, along with 23 books on psychiatry, dementia, depression, and stress. He leads the NUS Age Well Everyday (AWE) programme that has now been extended to six community centres in Queenstown, Eunos, Tampines Changkat, Bishan North, Hougang and Chong Pang. A member of the WHO Research Team for the Global Study of Dementia, he was previously Head, Department of Psychological Medicine at NUS, and CEO and Medical Director at the Institute of Mental Health, Singapore. He is Editor-in-Chief (with Professor Norman Sartorius) of a new series of textbooks on 'Mental Health and Illness Worldwide' to be published by Springer Nature 2017.

A/Prof Rathi Mahendran
Senior Consultant Psychiatrist

Biography
Associate Professor Rathi Mahendran is a Senior Consultant Psychiatrist with the Department of Psychological Medicine, National University Hospital and Associate Professor with the Yong Loo Lin School of Medicine, National University of Singapore. She also provides psychosocial care for ambulatory patients at the National University Cancer Institute, Singapore (NCIS).

Associate Professor Mahendran

...

graduated from the National University of Singapore in 1980 and completed the Specialist Training in Psychiatry in 1998. She subsequently trained in the UK and the US under Health Manpower Development Plan programmes in 1989 and 1996 respectively.

She was awarded Master of Medical Education from the University of Dundee (UK) in 2013. Her research interests include depression, ageing, and psycho-oncology.
Find Us
Singapore University of Social Sciences
463 Clementi Road
Singapore 599494
Email: unilearn@suss.edu.sg
© 2021 Singapore University of Social Sciences. All rights reserved.
Registered: 4 June 2016 - 3 June 2022